Follow Friday (#FF) on Twitter allows you to shout out your favorite twitter accounts in hopes that others will follow them.
What this is.
A way to find new blogs to follow AND gain some new followers.
Follow Friday happens the first Friday of every month (TODAY!!!)
You have one whole month to check out the other blogs til the next one. And you're in luck as 100+ of you have linked up each week! Blog finding mania, yo!
Plus, I'll make sure to link up to the Follow Friday periodically so everyone can check out the directory easily and new readers can get in on finding your blog.
There are no minimum requirements to what you need to do to link up! However, I would appreciate it if you found atleast 3-5 new blogs you'd LIKE to follow and follow them via Google Friend Connect (GFC) Comment and let them know you found them thru Follow Friday! This way, the purpose of this project actually works! Leave me a comment that you're a new follower and I WILL follow you back :)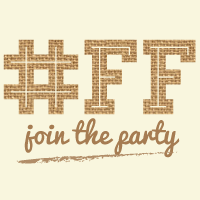 Lifestyle Blogs Link Here:
Beauty/Fashion Blogs Link Here: