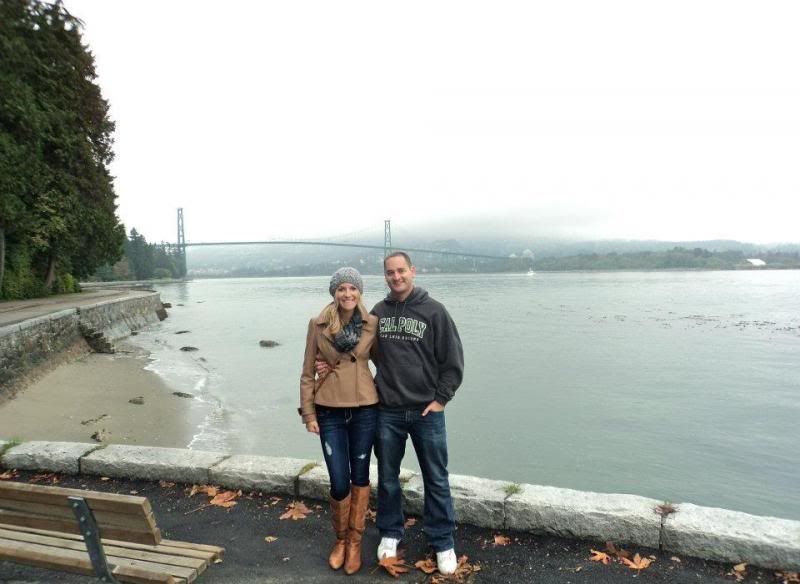 A few years ago I went to Vancouver with my boyfriend to visit the beautiful western seaside of Canada. But I didn't get there easily. Okay, and to be honest, a lot of places in my life I get to aren't easy.
I realized about ten hours before my flight that you needed a passport to go to Canada.
And mine was expired. By a few years.
In my defense, I had googled this matter a few months prior. I found an official government page stating that you did not need a passport and could use other forms which proved identity. However, that page was a few years old. Whoops.
I seriously thought that my trip was going to be cancelled....and that my boyfriend was going to be irate. I mean, I'd be irate if I were him. So I just assumed.
I nervously told him the situation and had my mom calling the passport agency in Los Angeles to see if there was anything I could do. It was looking bleek! Luckily, my boyfriend made arrangements for me to go to the newly opened passport agency in San Diego. And somehow, some way, I was able to get a passport and barely make my flight.
It was SO hectic and stressful! But some how I found humor, irony, and yes, even joy in the situation. It didn't ruin my trip. Sure, it didn't go as planned, but that's how life is! Things don't always go as planned. Things don't always work out. But when there's a will, there's a way. Often times it's not the destination we're getting to but the journey that gets us there. And now, the passport story is one of my favorite "doh!" moments. Bumps in the road happen. And you know what?
It's all good.
Do you have an it's all good moment?
Content provided in partnership with Fruttare.

Fruttare's Facebook Page
Content provided in partnership with Fruttare.