I am so excited for today!
Chelsea from
Life is a Sunset
and I have been brainstorming on a fun mail swap for the past few weeks and today is the day I can finally announce all of the details to you!
I love getting mail. Cards, magazines, packages of Reeses...I mean...anything (except jury duty, IRS audits, and bills...and I've gotten all three in the past three months)! I've participated in blogger swaps before and have had so much fun! It's a blast getting to know another blogger and surprising someone!
The only downside is the money coming out of my bank account. With Christmas around the corner (yes, really!) I know it's hard for some of us to let go of $20-$30 even for something so fun. So in lieu of a specific gift swap, Chelsea and I decided to do a CARD snail mail swap!
You must write something inspirational inside. That's it.
So, what kind of card?
Buy a card? Sure!
Hand make a fancy card? Sure!
This swap should cost you less than $5. In fact, if you want it could cost you the price of a stamp.
What's inside the card is priceless though! Pass forward your own motivations and inspire someone else :)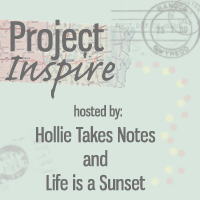 Inspirational quotes
A time you overcame an obstacle
A positive lesson learned
A kind word
Be creative, make your card unique...like you! :)
And now for the logistics...
*Please sign up once on either Chelsea or my blog as it will show up in BOTH places!
Serious inquiries only ;)