I'd call this an announcement of a blate, but that just doesn't really cut it.
This is more of a blarriage.
You know my friend,
Lauren
...
Well back in the day (okay maybe 4-5 months ago) I commented on her blog and said her awkward photos weren't awkward enough for me. Not impressed (except for the one of her with the plant...that one blew my mind). We spent part of the evening emailing awkward photos of eachother. And yeah, we hadn't talked about much else before then.
Fast forward to a month ago...we text, email, tweet, facebook, instagram, path...the works.
Then Lauren suggests that I become friends with her sister on Facebook since she lives in San Diego too.
Her sister, Jacki and I decide to meet up for lunch so she
can prove I'm not a serial killer
can see how awesome I am. Come to find out
Ja

cki and I live within a mile of each other.
WEIRD, RIGHT!? Anyways I met Jacki and she resembles Lauren from what I can tell. I can't picture Jacki living on the east coast she is so laidback, easygoing, and fun. She fits perfectly in San Diego.
Sunday I find out Lauren is coming out to San Diego for five days in March!
AHHHHHHHHHHHHHHH!!!
I mean...destiny? fate? I think so?
I'm so excited. So I guess it's a
blarriage
blate!
Blogging has given me
so many
non IRL friends, cough,
Anna
, cough. Which I mean, is kinda nice...there's no way to "flake" on them or have them "flake" on you. You just tweet a lot, facebook, text, facetime when ya feel like it. ;)
I am so appreciative of the blogging world and love finding new blogs who have so much to share. I love catching up on blogs of girls who I feel like belong with me in the babysitters club. Did I just date myself? You know you wanted to be a part of the babysitters club.
We're all so lucky to have blogging and be apart of this environment. I honestly believe that. Blogging is one of the best things I did in 2011. You all continue to inspire me. I can't wait for the socal blogger meetup Saturday! I get to meet SIXTY! 6-0!! wonderful bloggers in the area. I can't wait to hug
Katie
and
Meg
. (Creepy, I know.)
Tomorrow. Me + You=You know what it isssssss!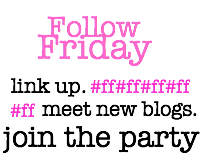 Ps-I think I'm going to change my blog name. Just throwing that out there. What do you think?