I've seen this around the blog world but I'm stealing/giving credit to
TJ
for this one.
Dear Self,
Remember your mini new years resolutions for each month? It's January 19th......and your life is about to get MUCH busier with school starting, your blog...and oh yeah your full time job. Get on January's resolution!
Dear Boyfriend,
You kind of kick my butt into shape without even knowing it. You're such a go getter and sometimes I'm not. You make those feelings of wanting to go out and do something fabulous a much higher priority for myself. I don't tell you that your own passions that are oh so different from mine inspire me to be the me I want to be.
Thank you.
Dear
Lauren
,
Dear iPad,
I need to get you a case. I don't know why I'm being overly picky about this. I don't want to spend $50 but all the cheapies just aren't good enough for you ;) Suggestions!?
Dear Skin,
Constellations are for the stars not for my face. I'd appreciate it if you'd play nicer.
Dear Target,
I blame you for my desire to redecorate my room each season. Stop with the cute matching room stuff every two months!!!!
Dear Too Short New Bangs,
You're growing on me. (No pun intended)
Dear Bloggers,
Thank you SO much for linking up for Follow Friday last week!! I was so happy/surprised/shocked/excited/anxious okay mostly happy that so many of you participated! I got some great feedback and would LOVE for you all to join me again tomorrow. If you missed last week, read about what it is
here
.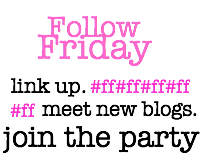 Dear California Drivers,
You're sincerely the worst of the worst. I'm pretty sure everyone who was a poor driver moved here.
What would you say if you wrote a bunch of short letters today?