If you haven't searched for hair product on folica.com you need to! I'm on an email list and they have great, GREAT deals from time to time...you just have to keep an eye out.
On my most recent coupon, I purchased two items I remembered fondly but gave up due to price a few years ago-Kerastase Bain Satin 2 and Kerastase Masquintense for Fine hair. It wasn't until a few months ago after I cut off all of the dead ends I was trying so hard to preserve for length that I realized the last time my hair was really long and healthy I was using Kerastase. So I bit the bullet when a $20 off coupon rolled into my inbox.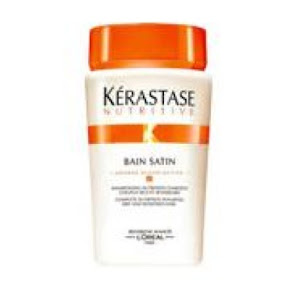 If you've been following you may have remembered when I said no hair product is a miracle worker. I take that back! My hair felt unbelievably smooth, shiny, and healthy...even at the ends! I hope that regular hair cuts and this stuff will help revive my hair back to what is was a few years ago. What hair products do you swear by?