Blake Lively's hair at the Green Lantern premiere last night was extremely messy but I still loved it. It reminded me of one of my favorite childhood movies...The Little Mermaid! Every year for Halloween I want to be a mermaid but can't come up with the perfect homemade costume that isn't cheesy. The funky fishtail braid is great for going to dinner and a night out on the hip part of town. While I probably wouldn't rock the intense bed head version I would however try these looks.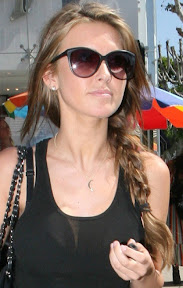 Don't know how to do a fishtail braid? Learn here-
http://hellobeautiful.com/style-beauty/hellobeautifulstaff2/how-to-fishtail-braid/
Do you wear braids still?