This sauce was AMAZING! Seriously, I know I overuse the word amazing but it best describes the deliciousness that happened in my mouth because of this beef tomato sauce. We bought the store foil/throw in the oven garlic bread to go with it and it was the perfect dinner while waiting for The Walking Dead to come on.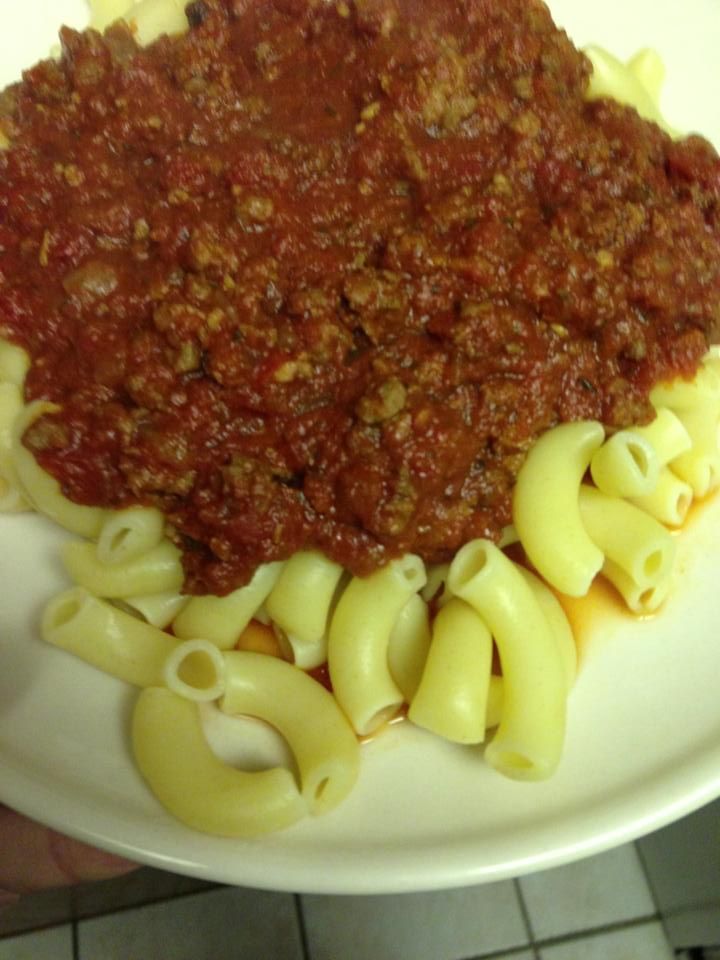 You'll need:
1lb ground beef (lean!! we used 94% lean)
salt & peppaaaaa
1 medium onion, cut in small, small pieces (insert fancy cooking term here)
28oz can crushed tomatoes
8oz can tomato sauce
6oz can tomato paste
1 Tablespoon brown sugar
3 garlic cloves, minced
2 teaspoons dried oregano
2 teaspoons dried basil
3/4 teaspoons salt
1/2 teaspoon dried thyme
1/4 teaspoon red chili pepper flakes (Iowa Girl Eats says optional, I say mandatory ;) )
2 Tablespoons butter (you might as well go for the real stuff)
Directions:
+Put some oil in a pan, then season and brown your meat.
+Throw in the onions and
sauté those bad boys (We only sauted about half of our onions)
+Drain and throw into your crockpot!
+Put your butter aside
+Add the remainder of your ingredients and mix, mix, mix.
+Cook on low for 5-6 hours.
+After 5.5 hours add your butter and stir.
+Leave for 20-30 minutes.
It takes ridiculously good over macaroni noodles. Trust me.
Recipe from
Iowa Girl Eats
!