Best:
I'm not a huge Rihanna fan but I was blown away at how gorgeous she looked last night. She definitely nailed the sexy dress without making it extreme. I hope she keeps this style up!
Worst: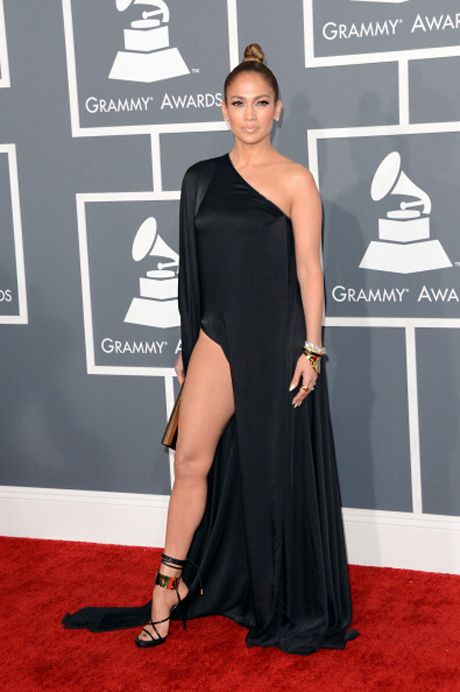 I know I hated on JLo for her outfit a few months ago but it's not my fault she dressed like this last night. I really like JLo, I honestly do. But whoever did her top knot should be fired and the slit is too much. This dress is a complete fail in my opinion. The shoes are kind of cool though!
Who was your best/worst dressed at the Grammys?