Best:
I love the deep maroon and ballet/nude color combination Blake Lively is sporting here. I'm definitely a Blake fan girl but I think this look is perfect for French glamour with a little bit of edge.
Worst: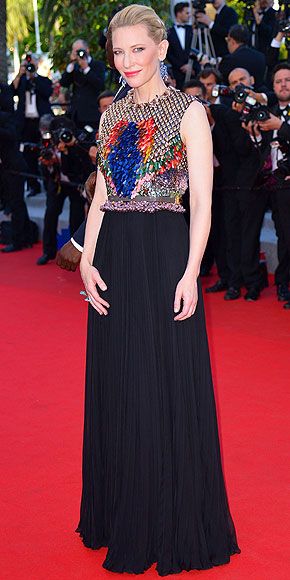 Cate Blanchett looks like a deep sea fish that had babies with an Ed Hardy hat. I love her but this is just very "meh" in my opinion. I know she can do better.
Who was your favorite look at Cannes?
Images Via