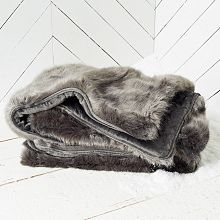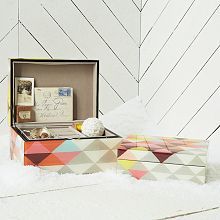 Bird Paperweight
|
Faux Fur Throws
|
Jewelry Box
|
Jewelry Branch
I'll be honest. I think the whole blogger holiday gift guide series has gotten out of control. First, it shows how extremely out of touch women bloggers are with men and second, most of you have an idea of what to get your loved ones! You know what they truly need, what they will use, and those subtle hints you've been picking up on. I've seen a very, very, small handful of spot on gift guides this year (
Joanna always has unique ideas
). The hardest people to shop for are the ones who truly don't want anything and the ones who have everything. I think consumables (think wine, cheese,
salsa of the month clubs
) and experiences (think fancy movie theater, southwest airlines, and kayaking gift certificates) are always a good route to go. So while the above isn't a gift guide, it's a collection of things I love from one of my favorite stores....and if you know someone who has everything and thinks gift cards are lame, I think the above items are fabulous. What're you getting loved ones this holiday season?