I really thought that it would be hard for me to choose a worst dressed from the ACMs because country music stars aren't as adventurous as some of the other famous celebs. They're all about glitz, glamour, and anything southern. But honestly? There were A LOT of outfits that I was just very confused about. Faith Hill anyone?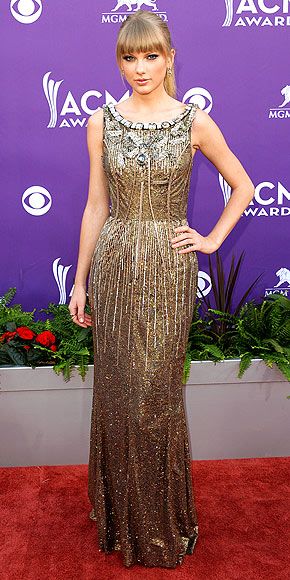 BEST:
Sometimes choosing the one best outfit is hard but this time I had no qualms about voting for Taylor Swift. She hit it in my book. The color looks gorgeous on her.
WORST:
Kaley Cuoco could be on her way to marry Marilyn Manson after the show. Weird. And I'm not a fan of those pointy nails. Why are witch looking nails popular?
Who did you think was best and worst dressed?